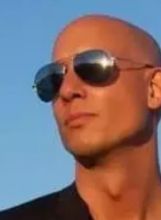 http://phrontistery.info/clw3.html
Song:
Hi Friends-
Stuart here, with a quick update.
MUSIC : The first single from Jasmine Karimova's debut album (producer by me and Martin Cooke) is now out. It's called Mother, it's amazing, and I hope you'll go check it out. Just click here. The full album will be out soon. I'm a big fan.
MOVIES : The feature film MANT1S (a paranormal drama about human trafficking) recently crossed another major threshold! The month of November we shot a sizzle reel. It's 3 minutes long. It's essentially a trailer / proof of concept that shows the look, feel, concept of the film.. The sizzle reel will figure in securing the full budget. MANT1S continues to be one of the great creative experiences of my life, and filming the sizzle reel was an astonishing artistic undertaking. We flew all three lead actors in from over the ocean (one from Holland, two from Russia) and they crushed it. The main lead role is played by Jasmine Karimova (yes, the very same), and the two other leads are played by Pavel Barshak and Kseniya Alexandria. It's a haunting story that braids esoteric spirituality and sexual trauma, and as intense as that sounds (and is), the film also has a very meditative quality to it. We plan to shoot the feature this spring. I look forward to sharing more with you as soon as I can.
I have been sharing lots of exclusive stuff on my PATREON PAGE from the MANT1S feature film, as well as VIP debuts of Jasmine's songs, and also...
CAUSE EFFECTS. I have been working on an electronica album under the name CAUSE EFFECTS. It's a new band comprised of myself and Nate Jenkins, and the album is not out yet, but I routinely share exclusive previews on my Patreon page, so hop over there and become a patron if you want to get the first of everything.
Including my NEW FORTHCOMING Stuart Davis album. Finished a new collection of ten songs, it's a big record, and it will be out soon. Have been finishing up the details at Henson Studios with Tom Syrowski, engineer / producer extraordinaire. Lots of great people on this album, from Brendan Obrien to Victor Indrizzo, Joel Shearer, Sean Hurley. Super eager to share, and it will definitely be debuted on Patreon first, for a few months before it's released everywhere else.
Last but not least, I turn 47 on January 11, 2018. I have one birthday wish, and that is to raise some donations for LOVE 146. They are working to end child trafficking & exploitation. Working on MANT1S has sparked a passion to engage this issue in other ways as well, and my friend Allison McAtee told me about LOVE 146 at just the right time, a bit before my birthday. So my goal is to focus the birthday celebration toward raising donations for this great organization. It's secure, it's easy, and it's awesome. If you can help, THANK YOU, and Cosmic Hugs.
I hope you're all having a great holiday season, and I send big love. Stuart