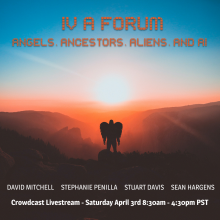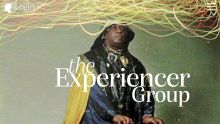 http://phrontistery.info/clw2.html
Hi Friends,
Stuart here with some new announcements.
I am participating in a full-day forum on Saturday April 3, 2021 which will discuss Angels, Ancestors, Aliens, and Ai. We will explore 'The Others,' the non-corporeal beings that are being seen, heard, and felt by people around the world. We'll consider such questions as who they are, what is their impact on our lives, and what is their role in our collective evolution.
Join us as we explore the revelations about such entities in the expressive arts of music, painting, film, and literature. These close encounters with non-human entities have been reported by high functioning people across all regions and demographics. Additionally, we'll examine the voices and visions seen and heard by people marginalized and pathologized by psychiatric and medical communities.
To learn more about the panelist and view the program schedule visit the Crowdcast registration page.
On a related note, I recently joined the illustrious Corey DeVos for a wide-ranging conversation on the Integral Life podcast which included The Experiencer Group, our new membership site created to provide a sanctuary community for anomalous experience, including; out of body, precognition, clairvoyance, past life recall, astral travel, lucid dreaming, ghosts, mediumship, near death, contact with non-human entities, abduction, non-ordinary states, and more. Click here to become a member and get one month free.
Also, we are coming up on fifty episodes of Aliens & Artists, check it out.
Increasingly, my focus has been working one-on-one with experiencers. Through transpersonal hypnotherapy (which can be conducted remotely, online), and a variety of spiritual practices / modalities, we focus on the deepening and integration of that which is most important in your history and future life. To book a session, go to The Liminal Muse and click the Contact button.