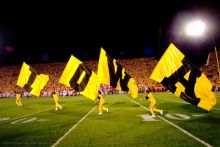 Stuart here, saying hi.
I cannot wait to return to Iowa City, the town so great they named a state after it.
I was born in Iowa. From whence I came, so shall I return. This SATURDAY, JULY 14th at The Mill! Davis family legend says I was conceived in Iowa City, somewhere in the alley behind the Mill. 'The dumpster' rings a bell. Help me confirm or refute this alleged conception using nothing but vodka, DNA swabs, and a bunsen burner. Everyone who attends this show will get a complete genetic work-up compliments of my record label. Everyone else will either be cured of or afflicted with an auto-immune disorder...Alopecia.
It's been a while since I've been to the Mill. I may or may not wear pants. Either way we will dance. The new CD will be for sale in physical form. Free hugs. Lots of signing things. Signing people, even. So join me at The Mill this weekend for a long over-due return to one of my favorite (for real) cities in my birth state. My re-birth state.
As an extra kicker, I'll be live in-studio on 99.1 FM KFMG on Friday July 13th, and you can tune in anywhere in the cyber world.
Last but not least, we have added new tour dates in Portland, Seattle, Eugene, Madrid Spain - details below. Many other new cities are to come soon. So keep your peepers peeled! Hugs- Stuart
Jul 13th - 99.1 FM KFMG (Radio)
Jul 14th - Iowa City, IA
Jul 16th - Sturgeon Bay, WI
July 18th - NBC KARE 11 (Television)
July 19th - Burlington, WI
Jul 20th - Madison, WI
Jul 22nd - Minneapolis, MN
July 25th - KINK FM Bing Lounge Portland, OR (Radio)
July 27 - Portland, OR
Jul 28th - Portland, OR (In-Store)
Aug 4th - Boulder, CO
Aug 17th - Loveland, CO
Aug 22nd - Fort Collins, CO
Aug 24th - Estes Park, CO
Aug 31st - Berkeley, CA
Sep 1st - Santa Cruz, CA
Sep 8th - Austin, TX
Sep 14th - Fargo, ND
Sep 15th - Thompson, ND
Sept 21st - JBTV / NBC Non-Stop Network (Television)
Sept 22nd - Rockford, IL
Sept 23rd - Chicago, IL
Sep 24th - Boulder, CO
Oct 20th - Madrid SPAIN (EU Tour)
Nov 2nd - Boston, MA
Nov 8th - Corvallis, OR
Nov 9th - Eugene, OR
Radio stations playing the new single from Music for Mortals- Beautiful Place, show 'em some love!
104 FM KDBB St Louis MO
91.1 FM WGCS The Globe South Bend, IN
106.7 FM KZMU Moab UT
99.9 FM WERU Bangor ME
91.9 FM KPCW Park City UT
91.1 FM WHFC Bel Air MD
92 FM KXRA Alexandria MN
101.9 FM KINK Portland OR
91.7 FM WMSE Milwaukee WI
102.3 FM WDMT Scranton PA
100.5 FM KDEC Decorah IA
90.9 FM KVNF Paonia / Grand Junction CO
103.3 FM KUMD Duluth MN
89.1 FM WBSD Burlingont WI
96.5 FM WCTG Chincoteague VA
89.9 FM KUNM Albuquerque NM
91.3 FM WOUB Athens OH
90.9 FM KSLU Hammond LA
99.1 FM KFMG Des Moines IA
96.7 FM KKRM Montevideo MN
90.9 FM KUNI (statewide) IA
91.7 FM KAXE Brainerd & Grand Rapids MN
98.1 FM KABC Santa Fe NM
106.1 FM The Path WQTL Tallahassee FL
106.9 FM WLGE The Lodge Door County WI
95.7 FM KROK Derrider LA
i105.3 FM WFIV Knoxville TN
90.3 FM KNBA Anchorage AL
105.7 FM WVIA Scranton PA
91.3 FM WYSO Dayton OH
91.9 FM KRVM Eugene OR
88.7 FM WJCU Cleveland OH
98.1 FM The Ocean WOCM Ocean City NJ