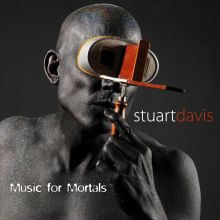 http://www.thefreedictionary.com/Illutation
Song:
The tour, she begins, yes?
Stuart Davis CD Release tour--> Music for Mortals
Mar 30th - Boulder, CO / Shine
Apr 7th - Cambridge, MA / Club Passim
Apr 9th - Nashville, TN / The Basement
Apr 21st - New York, NY / The Bitter End
Apr 30th - Seattle, WA / The Tractor Tavern
May 5th - Philadelphia, PA / The Tin Angel
May 18th - Chicago, IL / Uncommon Ground
Jun 29th - Omaha, NE / Omaha Healing Arts
Jul 20th - Madison, WI / Mother Fool's
Jul 22nd - Minneapolis , MN / Southern Theater
Aug 9th - Boulder, CO / Buddhist Geeks Conference
Aug 24th - Estes Park, CO / Awake Festival
Oct 12th - Salt Lake City, UT / Boulder Mountain Zen Center
Physical copies of the album are only available at shows, and digital copies are available on iTunes.
More info at www.stuartdavis.com
I want to thank you all for your kind words and messages this past month. My father passed away, surrounded by family and immersed in love.
Kosmic hugs,