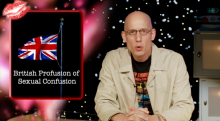 Hey all- Stuart here-
As promised, below is the full and free EPISODE THREE of Sex, God, Rock 'n Roll, hope you enjoy.
In this episode: Stuart has a near-death experience. Bhutan crowns a new king (shh... don't tell China). Jersey gets a golden shower. Plus hard alcohol as a path to enlightenment.
Please also check out my Patreon page, it's a cool site which allows you to become a patron of artists.
Last but not least I'll be doing my first show in over two years, FRIDAY OCTOBER 16 AT SHINE in BOULDER. Hope you can make it!