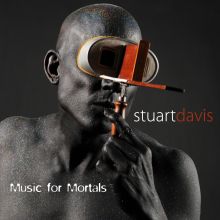 Song:
Hiya friends,
So far the tour has been a blast. Thank you to everyone who came in Boulder, Boston, and Nashville. I shall return, bearing gifts :)
Next I am off to NYC, where I will be playing the amazing historic landmark, The Bitter End. It's this weekend, April 21st, so get your East Coast friends, or buy plane ticket, or train ticket, and join us for one hell of a night in this legendary venue. Can't wait!
If you haven't picked up your copy of Music for Mortals yet, it's on iTunes or at shows (as a physical copy).
Tour Dates
Apr 21st - New York, NY / The Bitter End
Apr 30th - Seattle, WA / The Tractor Tavern
May 5th - Philadelphia, PA / The Tin Angel
May 18th - Chicago, IL / Uncommon Ground
Jun 29th - Omaha, NE / Omaha Healing Arts
Jul 6th - Duluth, MN / Beaner's Central
Jul 14th - Iowa City, IA / The Mill
Jul 20th - Madison, WI / Mother Fool's
Jul 22nd - Minneapolis , MN / The Southern Theater
Aug 4th - Boulder, CO / Shine
Aug 24th - Estes Park, CO / Wake Up Festival
Aug 31st - Berkeley, CA / Rudramandir
Oct 12th - Salt Lake City, UT / Boulder Mountain Zen Center