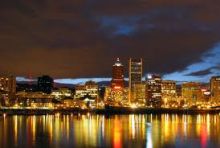 Hi Friends!
It's an exciting time to be on tour. As I've travelled far and wide, I've purchased gifts for each of you, selected in airport shops, mammoth malls, and road side trinket trucks. When you come to a show, I will present them with a hug.
You, Steven? I got you a Pony, a Shetlan Pony.
You, Bobby? Well, here's you're BB Gun, go shoot out an eye.
You, Helen? Here's your quilt, sewn from the lost socks of 1,000 driers across the Midwest.
Also, if you watched the election you know marijuana is now legal in Colorado. So I'm bringing each of you what I like to call a little John Denver.
I'm not Santa Clause. I just love people who love music, and want to say THANKS for coming to shows. Next up:
Thursday I'm in Corvallis, OR for the first time ever!
Friday I'm back in Portland, sweet Portland, OR! It's the Boulder of the Pacific Coast!
Saturday I will be in Eugene, Or at a place called Cozmic, so I promise to be extra non-dual.
Sunday I will be in Olympia, WA and to celebrate I will re-enact the first Olympics, competing against myself in al events. Nude. No, that's not a torch, but please keep passing it.
Then on Sunday night, if you're in other parts of the nation, tune into If It Rocks the syndicated radio show on over 100 stations in the U.S. It's an institution, am thrilled to be on with Allan Handelman, a great host.
See you all soon, come collect your gifts!
Kosmic Hugs,
Stuart