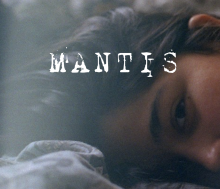 Hi Friends,
Stuart here with some new stuff to announce.
This month I posted a new 90-minute comedy special. It's packed with crazy sketches, shorts, and monologues, including never-before seen material from a variety of sources. The entire thing is exclusively available to my Patrons over on Patreon, so hop over there if you'd like to check it out.
I also have posted NEW MUSIC there, from my as-yet-unreleased new studio album. Last summer I went into Henson Studios with the most amazing band on Earth (Joel Shearer on guitar, Victor Indrizzo on drums, Sean Hurley on Bass, Tom Syrowski at the board). It was spectacular, and we are at the final mixing stage of the album, I am sharing the tracks with Patrons.
Additionally I've been in deep dive mode on the feature film project Mantis, which is coming along beautifully. Mantis is an intense paranormal drama about a pregnant victim of sex trafficking. It's set in Colorado and stars Jasmine Karimova as the lead. Principal photography is set for October of this year, with theatrical release planned for 2018. The production company behind Mantis is 5-HT2A in L.A., and I've been sharing each step of the process over at Patreon as well, ever since I first optioned the script. The intention is to track the process all the way through the release and promotion, sharing the inside story of what it's like to bring a film to life from script to screen. It's been a fantastic ride so far, can't wait for what comes next. We've been location scouting over the past month and I am utterly giddy with anticipation for shooting this mesmerizing monster.
I hope you're all well, big hugs- Stuart
STUART