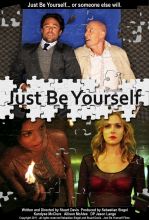 Your definition:
Word which is one of multiple hyponyms of another word
http://www.phrontistery.info/name.html
Song:
You can now watch the trailer for my new project, Just Be Yourself:
and a brief summary on imdb: http://www.imdb.com/title/tt1828217/
Starring Kandyse McClure, Sebastian Siegel, and Alison McAtee. Amazing folks, really loved working with this entire cast and crew so much. Hope to see find it a home soon...
Kosmic hugs-