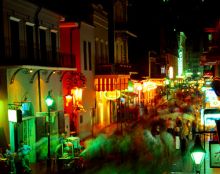 Hello friends new and old-
The big tour for Music for Mortals continues, and next up is New Orleans! Incredibly excited to be playing as part of Voodoo Fest - my first show here EVER! It's worth a trip, get some friends and join us for a spectacular evening at legendary Studio 3.
By the way, I've been thinking of you. Did I mention...
I am hand-carving exquisite replicas of each of you, from pewter, ivory, and oak sources. Yes, you understand correctly. Every single person who attends a performance on this tour will receive a life-size sculpture, a hand carved statue that captures your most vulnerable emotions, your exalted nature, your unique singular-ness-ity. These would make Auguste Rodin envious. When completed, they will be configured like an incredible human crop circle, then buried like the Terracotta Warriors. The entire collection of audience from this tour, preserved for future generations to extol reverentially.
Last week I was all over the South, and it was incredible and jaw-droppingly gorgeous. Thank you to everyone who came out to those shows, you have made me a lover of your land, and I will be back.
About 15 cities left on this epic 70 city tour for the new album, and I have added shows in Washington D.C. and New York City this week.
Will be in beautiful Boston at the historic Samadhi Integral Center and in Rochester performing in the Zen Center this weekend. Get some buddies together and let's conduct some trust exercises together. Like incarnating in corporeal form?
Trust me? Trust me...
Can't wait to see you all. Remember to pick up Music for Mortals and join me on Twitter and Farcebook and the so on with the such and such.
Upcoming Shows
Oct 26th - New Orleans, LA
Nov 1st - New York, NY
Nov 2nd - Boston, MA
Nov 3rd - Rochester, NY
Nov 8th - Corvallis, OR
Nov 9th - Portland, OR
Nov 10th - Eugene, OR
Nov 11th - Olympia, WA
Nov 17th - Washington, DC
Nov 29th - Milwaukee, WI
Nov 30th - Madison, WI
Dec 1st - Rockford, IL
Dec 2nd - Chicago, IL
Dec 5th - Iowa City, IA
Dec 8th - Des Moines , IA