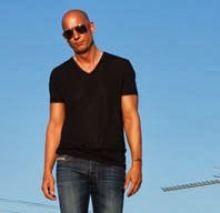 Your definition:
Welsh six-stringed instrument played with a bow
http://phrontistery.info/index.html
Song:
Hiya friends,
Stuart here with a few bits of news.
NEW TV SERIES : Happy to say we are underway and in production on a new TV series! It's a reality / docu-style series on my family (me, my wife, my daughters, and our Doberman Tilla). We just wrapped shooting on Episode 1 and I'm thrilled with how it's shaping up. It's produced by Conscious2, which is a London-based company that has long been a portal for yoga, spiritual teachings online, etc, but is now becoming a content creator of original films and TV series. This show about my family life is one of several new original series they are producing now, and should start rolling out later this year. For sure you will be able to watch the show on Conscious2 / Apple TV, and possibly on a cable TV channels depending on where you live. I'll have more details when the series is released.
NEW ALBUM : I'm gearing up to record my next album, and I'm looking for album partners to fund the recording. We've used this approach on previous albums, if you're interested email me at Stuart@stuartdavis.com I'm offering 50% of stake in album for 10K. It's $1,000 minimum, and each $1,000 equals 5% stake in the album. It's been a few years since my last album, and I'm really looking forward to getting back in the studio.
ART PARTY : The next episode of Art Party is Friday, May 20th at Integral Center in Boulder. Art Party is a variety arts show recorded in front of a live audience once a month in Boulder. It features stories, music, poetry, sketches, interviews, and all kinds of amazing culture you won't find anywhere else. We will be batch-release the show later this year. The final episode of Season One will be Friday, June 24th and my guest will be author Jeffrey Kripal author of many amazing titles, including Comparing Religions; Mutants and Mystics; Authors of the Impossible; Esalen: America and the Religion of No Religion; The Serpent's Gift: Gnostic Reflections on the Study of Religion; Palaces of Wisdom: Eroticism and Reflexivity in the Study of Mysticism ; and Kali's Child: The Mystical and the Erotic in the Life and Teachings of Ramakrishna
TOUR DATES COMING UP : I have shows coming up Friday, July 15 at The Mill in Iowa City, and Saturday July 16 at Vaudeville Mews in Des Moines. Get some friends and come have some fun.
PATREON : Check out my Patreon page. My patrons get unique and totally exclusive content every week. I always share with them first. For instance my patrons will be able to watch my TV show many months before any public release of the new series. It's big fun!
Hope you are all well, cosmic hugs!