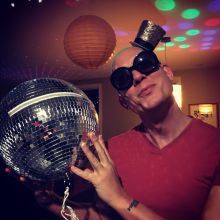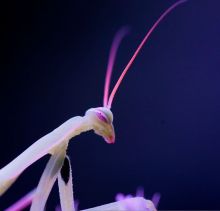 http://phrontistery.info/t.html
Song:
Hi Friends,
Stuart here with an update. It's been a while, I hope this finds you well. I have not been idle in my tacit remove. I have new news, fresh new news!
The NEW STUDIO ALBUM comes out in 2018. Here is the track list:
Chow Down
Anesthesia, Necrophilia
Lamps
Inventions
Innocent Three Way
Eden
Windmills and Wheatfields
Fuck or Fight
Pulsing
Transpersonal Cowboy
It's a monster of an album. Meet the team that made it happen:
Tom Syrowski, Producer (AC/DC, Pearl Jam, The Fray)
Joel Shearer, Guitar (Alannis Morissette, Dido)
Sean Hurley, Bass (Leonard Cohen, Lana Del Rey)
Victor Indrizzo, Drums (Rufus Wainwright, Macy Gray) and
Brendan Obrien (Bruce Springsteen, Bob Dylan), anything & everything
Look for it this summer.
A NEW PODCAST IS LAUNCHING : The Enlightened Narcissist, with Stuart Davis
I know, right? FINALLY someone is making a podcast! Glad I could do it. The first 24 episodes of The Enlightened Narcissist are finished. It's wall-to-wall spoken-word comedy. I am really excited about this. All the spoken-word pieces are finally gathered in one place, and it's FREE. It will be on iTunes very soon. I had a blast making it, I hope you enjoy it.
I'VE ADDED NEW INCENTIVES FOR PATRONS
As some of you know, I have long been very active on Patreon. I take it seriously, I love it, and it's an important source of support and income for me. I frequently, consistently post amazing, exclusive content that is strictly for patrons. This year I have posted things no one but patrons will ever see, such as
- The trailer from the feature film Mant1s, my cinematic debut as a writer / director
- Tons of exclusive music, including unreleased tracks from my forthcoming STUDIO ALBUM, as well as CAUSE EFFECTS, my electronica project with Nathan Jenkins, which is totally unlike anything else we've ever done musically, and the World-premier of tracks from Jasmine Karimova's new debut album, which I produced along with Martin Cooke.
- My original screenplays, which have been sold are in various stages of development in Hollywood
- A feature-length Stuart Davis comedy special, 80 minutes, which only Patrons will ever see
- Previews of everything I ever work on. Whether it's the podcast, music, film- I always show everything to Patrons first, way before anyone else will see it.
I love the personal nature of Patreon, and I'm adding a NEW incentive level on Patreon.
Patrons at $100 or more will receive one-on-one sessions, delving the Path of Art. These private sessions are a deep dive into art as a path and praxis.
Creativity is the underpinning of the Universe. It's the native endowment of each human being. The Universe is so creative, it creates other creators. (That's you) How did something come from nothing? How has something continued to emerge from nothing in each and every moment of this Cosmic unfolding? The answer to that koan lies at the center of the human soul. Each of us inherits boundless creative power, if we initiate our selves into its potent presence.
Working with many artists over the years I've become passionate about unlocking the surprising creativity in each person. Whether you're an artist by trade, or someone wanting to discover their creative power, these sessions are for you.
This is not life coaching. This is not therapy. This is not a money making tool.
This is claiming your place in the lineage of depth and creativity. This is about ensuring you offer the gifts of your lifetime. Imagine your self on your death bed, looking back at your life. What is it you need to offer that you haven't yet? That's where we'll start.
Reality is a verb, and so are you. Claim your identity as a true artist. Train your creativity to summon what matters. This work is tailored to you. The primary objective is for you to no longer need me, because you have grown into a vital relationship with your own infinite Creative Nature.
Click HERE to become a patron and redeem your sessions.
"A rare genius. The critics are right. Expect great things from this man." - Ken Wilber