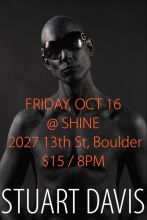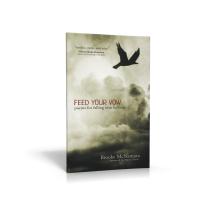 Hi Friends !
Here it is, the full, FREE episode SIX of Sex, God, Rock 'n Roll :
In this EP: Stuart admits he's an alien. Gay penguins are turning to crime. You're mouth can't get pregnant. And sNorah Jones puts kids in a coma. Plus 1-800-Stop-Him and the music video to the evolutionary rock anthem Ladder. Now cross your fingers and open your hand, it's Sex, God, Rock 'n Roll !
In other realms...
I wrote the forward to FEED YOUR VOW, a new collection of poetry by Brooke McNamara. It is an extraordinary work. Brooke is a brilliant and profound poet. I hope you'll check it out and buy a copy. It was one of the great experiences of my year to read Feed Your Vow, it's full of profound surprises.
Brooke will read a few poems before I perform THIS FRIDAY, OCTOBER 16th AT SHINE IN BOULDER. It's my first show in over two years. I will debut new music and new spoken work comedy as well. I really hope you can make it !
Last but certainly not least, please check out my PATREON page. We're trying to build up a collection of Patrons which provide monthly support and in return get exclusive and rare access to all kinds of stuff. It is a private VIP club, basically, and back behind that velvet rope, I interact one-to-one with folks weekly, and also share things that will truly be seen nowhere else. This week I sent a Television show bible from one of my TV series to a Patron, I also posted the new comedy essay I'm working up for the Boulder show, and we debut any new material on my Patreon page first. Sometimes it's the only place it can be seen. This is a small, private collection of folks, just 20 people right now. We'd love to see it grow to a hundred or so, please check it out and become a Patron if you feel it !
Cosmic hugs !
Stuart