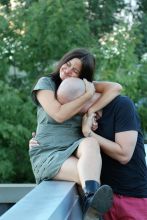 Your definition:
Pretentious or deceptive nonsense
http://www.phrontistery.info/nonsense.html
Song:
Hi Friends! Ep 2 of House of Davis is LIVE, you can watch all eps for FREE for two weeks!
Work is advancing nicely on my new album, and I'm looking forward to sharing that with you in early 2017. Also the debut of Jasmine Karimova, the brilliant artist we signed to my label in 2016.
As always, check out my Patreon page, where you can watch exclusive and rare stuff long before anyone else. Thanks for the support, big hugs-
Stuart