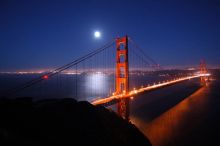 Hey Friends!
I am off to California to play some amazing towns I haven't been to in AGES! First, Berkeley - legendary town - this Friday night. Bay Area folks, get some friends and come to this incredible venue, it's a temple and reportedly insane. Next night - Santa Cruz! Now (true story), last time I was in Santa Cruz it was to hang out in the nude baths. I enjoyed it. Well, I liked the hot tubs. The cold dunks left me... diminished in enthusiasm. Can't wait to return to both of these great California towns. Hope I see you and some pals., it's worth a drive! Kosmic hugs, Stuart
Tour Dates:
Aug 31st - Berkeley, CA
Sep 1st - Santa Cruz, CA
Sep 6th - Albuquerque, NM
Sep 7th - Santa Fe, NM
Sep 12th - Sioux Falls, SD
Sep 14th - Fargo, ND
Sep 15th - Grand Forks, ND
Sep 21st - Carbondale, CO
Sep 22nd - Paonia, CO
Sep 24th - Boulder, CO
Oct 4th - Dayton, OH
Oct 5th - Athens , OH
Oct 6th - Cleveland, OH
Oct 12th - St Louis, MO
Oct 13th - Kansas City, MO
Oct 18th - Charlottesville, VA
Oct 26th - New Orleans, LA
Nov 2nd - Boston, MA
Nov 8th - Corvallis, OR
Nov 9th - Portland, OR
Nov 9th - Eugene, OR
Nov 11th - Olympia, WA
Nov 29th - Milwaukee, WI
Nov 30th - Madison, WI
Nov 31st - Rockford, IL
Dec 2nd - Chicago, IL
Dec 5th - Iowa City, IA
Dec 8th - Des Moines, IA
Radio stations playing the new single from Music for Mortals- Beautiful Place, show 'em some love!
91.9FM KUWR Laramie WY
99.3 FM WXRY Columbia SC
91.5 FM WFBK Charlotte NC
97.3 FM KSPN Aspen CO
104.1 FM KFMU Steamboat Springs CO
93 FM KYSL Breckenridge CO
90.9 FM KVNF Paonia / Grand Junction CO
106.1 FM The Corner WCNR Charlottesville VA
91.9 FM WNRN State-wide in VA
96.5 FM WCTG Chincoteague VA
104 FM KDBB St Louis MO
91.1 FM WGCS The Globe South Bend, IN
106.7 FM KZMU Moab UT
91.9 FM KPCW Park City UT
99.9 FM WERU Bangor ME
91.1 FM WHFC Bel Air MD
92 FM KXRA Alexandria MN
103.3 FM KUMD Duluth MN
96.7 FM KKRM Montevideo MN
91.7 FM KAXE Brainerd & Grand Rapids MN
101.9 FM KINK Portland OR
91.9 FM KRVM Eugene OR
100.5 FM KDEC Decorah IA
89.1 FM WBSD Burlingont WI
106.9 FM WLGE The Lodge Door County WI
91.7 FM WMSE Milwaukee WI
89.9 FM KUNM Albuquerque NM
98.1 FM KABC Santa Fe NM
91.3 FM WOUB Athens OH
90.9 FM KSLU Hammond LA
95.7 FM KROK Derrider LA
91.1 FM WMSV Jackson MS
99.1 FM KFMG Des Moines IA
90.9 FM KUNI (statewide) IA
106.1 FM The Path WQTL Tallahassee FL
i105.3 FM WFIV Knoxville TN
90.3 FM KNBA Anchorage AK
105.7 FM WVIA Scranton PA
102.3 FM WDMT Scranton PA
97.9 FM WZXP Bristol VT
91.3 FM WYSO Dayton OH
88.7 FM WJCU Cleveland OH
98.1 FM The Ocean WOCM Ocean City MD